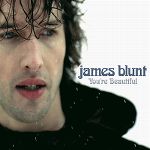 Last night, I went to my friend buddy's house in Sunset to have dinner with him and his girl. We ended up ordering some Chinese take-out and ate at his place. He has an amazing 52" projector in his place. So, it's awesome to see an action movie like
Bourne
Supremacy projected onto a big wall.
Anyway, after I finished the movie, I took the
Muni
Metro N-Judah line home. It turned out to be such a
memorable
ride. An African American guy in his mid-thirties went
on board
and started yelling "Where should I start? Where did I leave off last time?" He kept saying "You know Jack, Jack Nicholson...the CIA..the Central Intelligence Agency...the Central Intelligence Agency..the Central Intelligence Agency of the United States.....You can't handle the truth..the truth will set you free." He repeated that at least 3-4 times during the train ride. When the train approached the Powell station, he started singing "You're beautiful" by James Blunt. All the girls in the train couldn't help laughing. He just kept repeating the same line over and over again..."You're beautiful...in a crowded place..." He finally got off the train at the Civic Center station.
I had a great time with my buddy and his girl. It's a very chill and relaxing life.